Our Furniture Collection Services Will Easily Free You of Unwanted Furniture
The Easiest Way to Get Rid of Old Furniture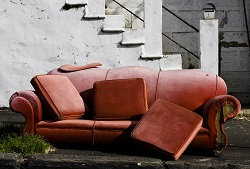 Furniture is an important part of a room. Whether it's a home or office, desks, tables, chair, cabinets, cupboards and more all are necessary. Over time, furniture may become damaged, worn or be replaced. When you are stuck with unwanted furniture, it can take up important space in your property. Getting rid of it can be tough, as it requires a lot of heavy lifting. This task doesn't have to be a problem though because there is a simple way of handling furniture disposal in London. Call Waste Removal London today on
020 3795 6984
and we will easily tackle your furniture collection.
We will collect and dispose of old goods for you
, making the job easy for you and ensuring it is done swiftly.
The Best People for the Job
Our expert furniture removal team can handle all the work necessary. They have years of experience and so can do the job well. We will send as many staff as is necessary to your address and
they will have your old furniture cleared in no time.
Our team will work with you to determine what you need disposed of and what the best way to go about it is. They will break up or take apart larger furniture if possible so that it is easier to shift. Our team will then carefully carry the furniture though your building and have it safely removed. They will take all measures to prevent damages and injuries.
Recycling Your Goods
We take your furniture clearance task and the wellbeing of the environment seriously. To this end, we take steps to make your sofa disposal project as green as possible. We do this by recycling as many goods we get from you as we can. This will usually take the form of having the items broken up and made into something new, or finding a new home or use for your old furniture.
We work with organisations and sites throughout London, so that this is done fully and legally.
We follow all pertaining guidelines and laws when recycling or disposing of your goods, so you are assured of the best old furniture collection experience.
Save Money with Us
We guarantee the lowest price sofa clearance services for you. We do this through the free quotes we offer. Get your no obligation required estimate by calling
020 3795 6984
today. We will learn what you need for your furniture disposal and ensure you get what you need. You will then receive your quote that matches the services you need and be charged accordingly.
You can pass on any quote we offer, so you are not locked into it.
There is no purchase necessary for these quotes and you can get several estimates until you find one suitable for you.
Hire Us for Your Furniture Removal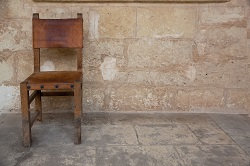 Waste Removal London we will provide the best furniture clearance solution in London.
A few of the benefits of hiring us are:
- Flexible services
- Helpful call staff
- Savings for repeat jobs
- Safety and satisfaction guaranteed
- Same day service
- Reliable support
We aim to give you the best furniture collection experience with our adaptable services. You have the ability to select exactly what you need from us. Decide how many people you will need for the job and when you need us. We can be with you immediately or whenever you need us at a later date.
We can shift all sort of items for you,
including settees, sofas, tables, chairs, desks and much more, so get in touch on
020 3795 6984
today.