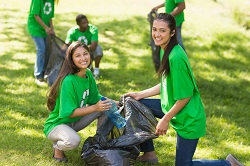 If you are looking for a simple and successful garden waste disposal solution on London, then we are the people to call. We at Waste Removal London specialise in helping people get rid of their old junk, clutter and various unwanted goods. In your garden you can have various items such as furniture, tools, ornaments, rocks, branches, leaves, etc. that you no longer need or wish were no longer there. These items can reduce space and make things look messy, so we handle the removal of such items from your property. Call
020 3795 6984
today and
we can see to your garden waste removal even on the same day.Expert Staff for a Quality Result
To guarantee the best garden clearance results, we have a full team of staff who are experienced in the process. Each member of our team has the skill and knowledge necessary to carry out the job and do it well. Our team have years of experience, so for anything you need removed, they are up to the task. Our staff will work with you to remove goods from your garden. They will ask you want you want cleared and see to it. They will sort items with you, then break up goods if possible and place smaller items into bags and boxes. They will shift everything from your property swiftly and avoid doing any damage to anything during the garden waste removal.
They will then take things away and ensure they are correctly disposed of.Recycling Tour Old Goods
We are dedicated to recycling for your garden waste disposal. We work with various local sites and organisations across London so that any item we collect from you is not just dumped into a landfill. We aim to take your old goods and see if they can be made into new objects or be used by someone else. This prevents things from just being dumped and reduces the use of resources to make new goods.
We do all this work at no extra cost
for you as we feel it is our duty to do this. Us taking these steps for your patio clearance also requires no extra work or involvement on your part, simply hiring us ensures you are helping the planet.
The Best Value Garden Junk Collection Services
For your garden sheds clearance project, we aim to give you the best value service.
We do this in a number of ways, by:
- Providing free quotes
- Having no hidden costs
- Tailoring a solution exactly for your needs
- Charging you based on what we do for you
- Avoiding package deals
- Giving you flexibility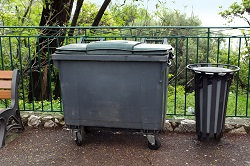 The free quotes we offer for your garden junk collection need no commitment. You can request one without the worry of beings stuck with the deal. You can pass on any offer and get a new quote that better reflects you needs. You will never be charged for a quote and it will only include the services you need from us.
You have free rein over our garden waste clearance services so you can get a customised deal.
To hear more about our complimentary estimates, call us anytime on
020 3795 6984
.
Hire Us Now
Contact Waste Removal London today on
020 3795 6984
and we guarantee you will get the best garden waste disposal services in London. We can help as soon as you need us to, send as many people as the job demands and get the work done swiftly. We will have all the junk removed from your garden even as part of a same-day service and
we are available every day of the week.
We cover every aspect of the process and promise reduced rates for repeat services. To get the best garden waste clearance solution today, call us now.