We Will Perform a Thorough Property Clearance for You
Top Quality Clearance Services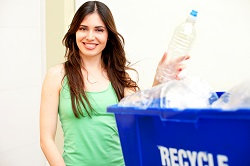 If you require the best property clearance services in London then we are the people to call. We are a leading house clearance firm who can see to all the chores necessary in shifting unwanted goods from your home. We at Waste Removal London can be reached anytime on 020 3795 6984 and we will give you all the support you need. We will provide professional services that will see all junk, clutter and other unwanted goods safely removed from your property and taken away to be properly disposed. We will sort, box, break up, remove and transport goods, so that every aspect of the job is done properly, fully and securely, which gives you a cleaner abode.

Our Expert Team

We have the best property clearance team in the area, which means that you will get the best support for the job. Your domestic clearance will be carried out by people who know how to do the job fully, safely and well, so the entire process will be a success. Our home clearance team will work when you need them to and we can send as many people as the job demands. Our staff will work with you, to learn what you wish to dispose of. They will take their time when handling and shifting goods so that no damage comes to your home and no injuries occur. Our employees are fully accredited and have years of experience, so they can easily provide the results you desire.

Our Commitment to Recycling

We make every effort to make your household rubbish removal as green as possible. We make every effort to ensure that the work we do does no damage to the environment. We take this very seriously and take every step to ensure this. We do extra work that comes at no additional cost to you. Rather than dumping goods, we seek to recycle them. We aim to have your old, unwanted items turned into new things or used by someone else. This helps the Earth greatly. We work with local recycling sites and centres in London to achieve this for your home clearance.

Saving You Money

We endeavour to provide you with the best domestic clearance solutions. We do this through our quotes. This are provided when you call 020 3795 6984 and speak with our team. We will provide a free quote after you give us more information on what you need. We will learn what sort of support you require, how many people are necessary, when you need us to work, how long the job will take, what sort of goods have to be managed and so on. Once this has been determined, you will be given an estimate that reflects this. We will only charge for what you want from us, so there are no hidden extras. This quote requires no commitment, so you are not locked into it, so you can work out a better deal for your property clearance.

Hire Our Team Today

When you hire Waste Removal London, our team will fully handle your property clearance in London. Just some of things we provide for you are:


- Same-days services if necessary
- A full team of professionals
- Affordable deals
- Services on any day of the week
- Exclusive offers for repeat customers
- All aspects of the job covered by us
- Safe and reliable services
- A professional result

We aim to give you the best house clearance service for your property in London, so call 020 3795 6984 today to find out more about us and to get your free quote.